---
---
Nikki Beach in Miami ist das verborgene Juwel von South Beach, am Ocean Drive one entlang des schönen Atlantik inmitten wiegenden Palmen und warmen, sonnigen Brise entfernt. Nikki Beach Miami hat sich als das Wahrzeichen und Veranstaltungsort für ultimative private Feiern und große Feste etabliert. 
Sein Ruf als South Beach Miami Party Spielplatz für Jetsetter, Prominente, VIPs, Gäste und Besucher gleichermaßen legänder.

Nikki Beach Club in Miami besteht aus einem großen Komplex am Meer mit einer Outdoor-Beach-Club, ein preisgekröntes Restaurant und eine sexy South Beach Diskothek.


Nikki Beach Miami Beach
One Ocean Drive
Miami Beach FL 33139
305-538-1111
http://www.nikkibeachmiami.com/events/

---
Space Miami, today the name is synonymous with dance music in the United States. The go-to venue for any nightlife enthusiast in the nation, the club is proudly marching on into it's second decade of operation. Enter Louis Puig. As of the late 1990s, this former DJ-turned-nightclub impresario had already owned a few successful nightclubs in the South Florida area. However, for his next project, he wanted to break from the commercial feel of his previous ventures and embark on something new. Ever the risk-taker, Puig embraced the challenge and began construction of a new multi-room megaclub at 142 NE 11th Street, to be named Club Space.
34 Ne 11th Street
Miami Downtown
FL - (305) 350-1956
www.clubspace.com
---
Fusing it's superior white-glove service with the latest innovation in technology. 
Bamboo Miami Beach has reinvented nightlife in Miami Beach. It's novel approach to hospitality sets the stage for the ultimate experience in this historic 27,000 square foot venue.

Located on 5th and Washington, Bamboo Miami Beach occupies The Paris Theater. Where local art deco meets luxury, creating a unique venue....

With its lavish decor, the main room impresses even the most season connoisseurs. Bamboo Miami Beach sets the scene with endless crushed velvet drapery. Larger than life statues. Marble tabletops and white crocodile banquets. Bringing elegance to any night. With a two-ton handmade Swarosky Crystal Chandelier, suspended 25-feet below 60 modern skylights, and embellished with 440 light bulbs. Bamboo Miami Beach main room allows for a vibrant illumination day or night.   
Address:
550 washington Ave
City, State :
Miami Beach FL
---
Melding the allure of the historical Fontainebleau and contemporary entertainment, LIV has redefined nightlife on Miami Beach. The quintessential nightspot, fashioned by MMG Nightlife, fuses the appeal of an ultra exclusive lounge and a high-energy nightclub. With over 18,000 square feet of striking architectural design and lavish decor, LIV sets the stage for the ultimate nightlife experience. A voyeuristic design throughout the nightclub gives guests a bird's eye view of the celebrities, VIPs and Miami's most beautiful crowd. LIV features a variety of music formats during its four weekly nights, Wednesday and Friday-Sunday, and offers VIP tables, private skyboxes, three full-service bars and a lavish main dance floor.
Address:
4441 Collins Avenue
City, State :
Miami Beach FL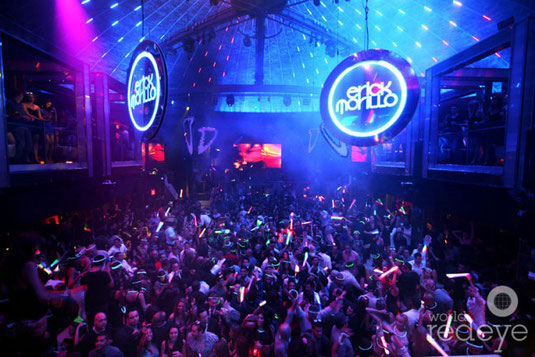 ---
SET - Located in a former theatre, SET is The Opium Group's choicest boite yet. Drawing inspiration from Hollywood's golden years, SET couples tinseltown glamour with modern luxury galore and heralds the Europeans "joie de vivre" that draws the international jet set to South Beach.
Address:
320 Lincoln Road
City, State :
Miami Beach FL

http://www.setmiami.com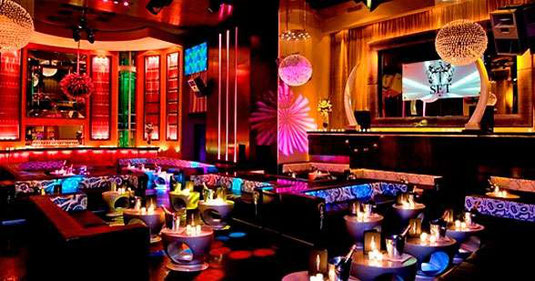 ---
Mansion, one of South Beach's most iconic venues, has set the stage for some of the music world's most heralded events, from groundbreaking DJ sets by trailblazers David Guetta, Deamau5 and Skrillex, to parties hosted by P. Diddy and Jay Z, to live performances by Britney Spears, Prince and Velvet Revolver. Grand and majestic, featuring the most technologically advanced lighting and sound in any US nightclub, Mansion can be easily configured to accommodate events of any size. Heralded design elements include two levels featuring 360 degrees of high fidelity sound and a multi-million dollar light show. The DJ booth takes center stage in the middle of the venue allowing revelers to experience the show from any vantage point in the room.

THE LOBBY
Mansion's grand lobby entrance sets the scene for the venue's larger-than-life interior. Featuring an original 1936 chandelier from the space's historic beginnings as a theatre, Mansion's lobby, features white leather tufted walls and LED lit panels and accents.

THE BACK IVY ROOM
Mansion's Back Ivy Room, with a capacity for approximately 140 guests, is a boutique-sized space for cozy encounters and smaller parties, featuring warm Moroccan lattice work bars, sleek leather sofas, tufted cushion walls and accents, and LED lit bars.

THE MAIN FLOOR
Mansion's famed dance floor features a towering LED illuminated ceiling, 360 degrees of three dimensional effect lighting, and light and video capability on every surface. With the DJ booth in the center of the room, VIP table seating is within an arms reach of the world's top DJs, while South Beach's only performance stage can be transformed into an elevated VIP section or configured for full stage shows and Cirque du Soleil style productions. Mansion's floor is the heart of the venue, where guests can watch the action from the mezzanine above or sit comfortably on the floor itself surrounded by life size projection screens and high fidelity sound.

THE MEZZANINE
Located on Mansion's second floor, Mansion's open mezzanine section provides a birds eye view of the grand dance floor and an elegant retreat from the action, where approximately 250 guests can retreat on sexy beds, glamorous suede and leather sofas and cozy seating areas surrounding Mansion's second floor bar. Elegant and distinctive, Mansion's mezzanine features an ethereal heaven-and-hell themed ceiling mural, original brass railings and high-walled booths for VIPs seeking privacy.
Address:
1235 Washington Ave
City, State :
Miami Beach FL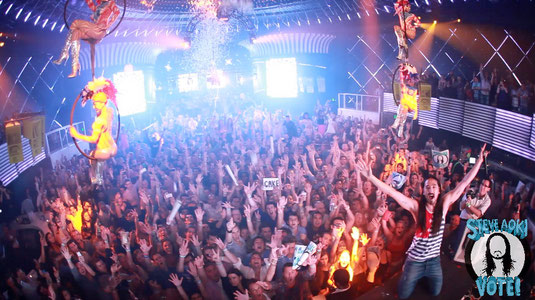 ---
The legendary Cameo on South Beach is reborn. The infamous night club is back with a new attitude and a totally new look. Taking inspiration from "the dark and dirty side" of the disco era, Cameo brings a comforting feel to the club goer, while at the same time having plenty of surprises to keep things fresh and exciting. Spearheading the revitalization of Washington Avenue, Cameo is a symbol of this rebirth on Miami Beach.
Address:
1445 Washington Ave
City, State :
Miami Beach FL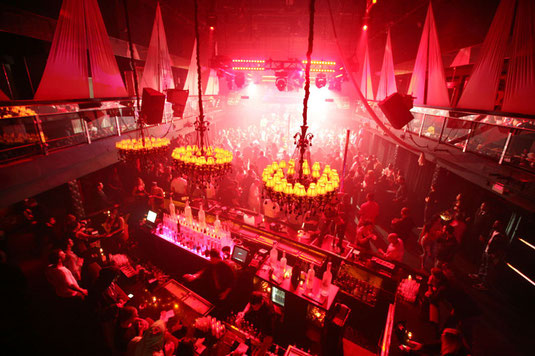 ---
This high-end venue with a cool treehouse theme and indoor outdoor areas is one of the hippest new clubs on South Beach. Voted "Best Small Music Venue" by Miami New Times, the club boasts cutting-edge bookings of internationally renowned electronic dance music DJs and live performers. A monster Bassmaxx Sound system rocks both dancefloors and the outdoor patio/bar reminds us why the pace is called Treehouse. Its non-pretentious door staff and friendly staff catering to a mix of locals, visitors and models provide a fine ambiance that is quickly garnering the Treehouse a solid reputation on the world wide party circuit.
City, State :
Miami Beach FL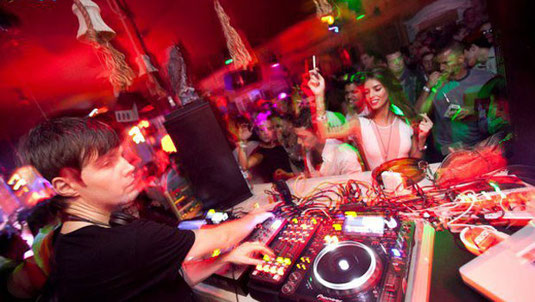 ---
The Opium Group, the team behind South Beach's hottest nightclubs Mansion, SET and Louis Bar-Lounge, in addition to Privé Las Vegas, is relocating one of the world's most iconic hotspots, Opium, to The Seminole Hard Rock Hotel & Casino in Hollywood, FL, debuting in April 2009.

Featuring The Opium Group's signature brand of upscale, European-inspired nightlife and distinctly South Beach design sensibility, Opium is set to take The Seminole Hard Rock Hotel & Casino in Hollywood, FL. by storm. Inspired by the great cabarets of Paris mixed with modern Asian décor themes, Opium (located in the space formerly known as Spirits), will feature multiple levels of glamorous decadence including towering golden Buddha, Shangri-la inspired lanterns, French flock wallpapers, ornate velvet seating, and VIP service galore. Unlike anything currently existing in the Broward market, Opium at The Seminole Hard Rock Hotel & Casino is slated to dazzle even the most seasoned nightlife connoisseur.

The Opium Group is one of the country's most successful hospitality conglomerates, operating Miami's top four nightclubs; Opium Garden, Privé, Mansion and SET. A driving force behind South Beach's ongoing cultural renaissance, The Opium Group has been heralded by Harpers's Bazaar, Travel & Leisure, People, Time, The Miami Herald, and numerous other publications for drawing A-list celebrities and the international jet-set to Miami Beach.

Three visionaries with unique perspectives and expertise, owners Eric Milon, Roman Jones and Francis Milon create a tour de force of hospitality, design and ambiance. Together they have made an indelible mark on Miami Beach's landscape, enjoying enduring success in an industry where longevity is rare.

A top model gracing the cover of GQ and the runways for Giorgio Armani, Paris-native Eric Milon moved to Miami in the early 1990's. Lured by South Beach's burgeoning modeling scene, Eric soon realized the need for a chic eatery to entertain the international photographers, fashionistas and gliteratti seeking South Beach's idyllic Deco backdrop. In 1991, he opened The Strand restaurant to unprecedented enthusiasm, creating a buzz that Miami had not experienced in decades. The celebrity elite soon flocked to The Strand, and Eric was dubbed one of the original pioneers of The American Riviera's rebirth.

Eric's brother Francis Milon joined him in 1996, bringing the skills he honed working at Paris and New York's top nightclubs. One of the fashion world's foremost photographers by trade, Francis's business know-how, coupled with his eye for beauty created the ideal partnership. Their newest venture, The Living Room quickly became an icon, inspiring the numerous bars and nightclubs that now populate South Beach.

Shortly thereafter, The Milons joined forces with Roman Jones, a young entrepreneur who cut his teeth in the corporate hospitality market, overseeing the expansion of the Taco Bell, Burger King and Domino's Pizza brands. British-born and rock and roll bred, Roman completed the trifecta. Son of rocker Mick Jones, Roman used his business acumen to parlay this experience into a career as one of the leading nightclub operators in the country.

5729 Seminole Way
Miami FL
Phone: 954-327-9094
http://www.theopiumgroup.com/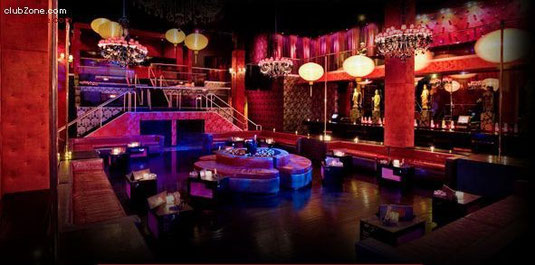 ---
Miami nightlufe was transformed with the opening of Mokai, one of the most (if not the most) exclusive nightclub and lounge.
At just 4,000 square feet and with capacity capped at 220 club-happy patrons, the lounge is an intimate departure from the same camp that brought you Mynt. DJs spin the latest house and hip-hop tracks as the lucky 220 inside can kick their feet up on wooden ottomans, lay back against brick walls, and admire the "Lord of the Rings" vibe (Mokai is the New Zealand canyon where the trilogy was filmed).
235 23rd Street
Miami FL (South Beach)
Phone: 305-673-1409
http://www.mokaimiami.com